Have you had to deal with the nightmare of a constant attack of blackheads? If you've experienced anything like I have, you've had those moments of waking up in the morning, looking in the mirror, and seeing all these black spots that you don't recall being there the night before. Thankfully, there is one ingredient that you probably already have in your cupboard that can help you to start dealing with these pesky spots – baking soda. While it may sound unbelievable that a basic and common cooking ingredient can actually help your skin, a baking soda face mask can offer great benefits when it comes to your blackheads. Even better, if your pantry doesn't already have this ingredient, it is inexpensive to pick up. A baking soda face mask can help treat a number of your facial concerns, by nourishing, healing, or protecting your skin and can especially help when dealing with the invasion of annoying blackheads.
The use of baking soda for blackheads and other skin conditions shows that this ingredient is no longer limited to only baking purposes – from scrubbing away the greasiness of your skin even to lightening your skin tone. If you are looking for a blackhead-free look, along with skin that is cleaner and smoother overall, there are a number of different baking soda face masks available to you. These face masks can be much more cost-effective than expensive beauty products, while still remaining an effective alternative. If you are looking for the blackhead-free skin that you desire as much as I do, here are some of my personal favorite baking soda face mask formulas.
Baking Soda & Water
If you are short on time or ingredients, this is the easiest baking soda face mask you can use. I like to use this when I'm in a hurry and do not feel like bothering with anything else. To make it, take a small amount of baking soda and mix it with enough water to create a smooth paste – you do not want it to be too runny that it will run off your face or so thick that it is hard to massage in your face. If you're in a real hurry, just add it to your blackhead problem areas, but this is good for your whole face. Leave the mask on for about 2-3 minutes and then massage it in using a circular motion. Do not skip this step! Massaging the baking soda face mask helps by loosening dead skin cells, clearing away impurities, and removing any dirt from a long day. Once you have finished massaging in the mask, rinse it off using warm water. For the best results in ridding your skin of blackheads and preventing new ones, apply at least twice a week.
Baking Soda & Milk
While it may sound like an odd combination (or the start of a baking recipe!), milk is a great addition when making the perfect baking soda face mask for your blackhead-prone skin. To create this one, take about a tablespoon of baking soda and mix it with enough milk so that a smooth paste is formed, but one is thick enough that it doesn't run down your cheeks. Before applying the mask, first be sure that your skin is washed. Apply the paste and leave it in place for around 5 minutes. Before washing it off, massage it into your face for at least 30 seconds. If you are frequently plagued with blackheads, applying this face mask on a regular basis is your best bet.
Baking Soda & Lemon Juice
One of the most popular options for preventing blackheads is a baking soda and lemon face mask, though it uses a few more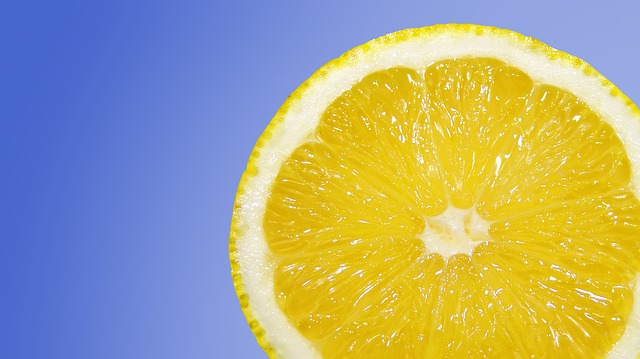 ingredients than the ones mentioned so far. For this one, in addition to the baking soda and lemon, you will also need some brown sugar. Take about 2 tablespoons of brown sugar and an equal amount of baking soda and mix them together. Then, add around ¼ cup of lemon juice to it in order to form a thick paste. Wet your face slightly with water (I like using a wet washcloth and lightly patting my skin) and then add the paste in an even layer. Leave it on for about 10-15 minutes (but no more). Due to the acidity of the lemon, this face mask will penetrate deeply into your skin, removing impurities, while leaving your skin looking toned. Additionally, the baking soda and lemon face mask will help your skin to be less prone to having frequent blackhead breakouts. One warning – I do not recommend using this mask when you have an open sore (such as a popped pimple), the lemon juice can sting!
Baking Soda & Vinegar
Vinegar is another ingredient that you likely already have in your pantry and can be part of a very effective mask. If you have multiple kinds of vinegar in your kitchen, I highly recommend apple cider vinegar for this baking soda face mask, but feel free to use whatever you have on hand. Take about two tablespoons of the baking soda and vinegar and mix them together to form a smooth paste. The hard part is keeping it from bubbling over (remember making volcanoes at the science fair?). To help with this, only mix them together a bit at a time, rather than all at once. Once you have the paste, apply it to any areas of your face that are plagued by blackheads, but be very careful to avoid getting it too close to your eyes. Let the mask dry, which may take around 20-30 minutes. Once it is dry, rinse your skin with warm water and pat dry. In order to quickly see a difference with this method, I recommend applying it at least twice a day.
Baking Soda & Hydrogen Peroxide
Hydrogen peroxide is a very powerful antiseptic solution and is an ingredient in many different face care products. However, you don't have to buy a commercial product in order to benefit from it. Hydrogen peroxide can actually be purchased cheaply from your local drug store or online. If you are using baking soda for blackheads, adding hydrogen peroxide will be sure to give them a hard time. Mix 1 tablespoon of each ingredient in order to create a paste that is thick enough to easily apply to your face. Keep it on for about 5 minutes, then wash it off. With this face mask, you'll want to follow it up with your favorite face moisturizer. This face mask is best used for people whose main skin issues are blackheads or acne – using it will be sure to offer promising results.
Baking Soda & Honey
If you're looking to use baking soda for blackheads, a face mask made with it and honey is another effective home remedy. T
ake about 2 tablespoons of the honey and baking soda and mix them together, creating a thick paste. While this face mask can then be used as is, for better results, add about 2 teaspoons of salt to it or 1 tablespoon of orange juice or lemon juice. If you use the salt, this will make the mask more exfoliating. The use of either of the juices adds acidity, for a more penetrating mask. Add the mixture to your face and leave it for about 15 minutes. Rinse the mask off with warm water, revealing a naturally brighter look. The fact that honey is a natural antibacterial will help to reduce your blackheads.
—-
Don't feel like you need to use commercial cosmetic products when you are facing the issue of blackheads. If you visit your own pantry, you'll find an inexpensive way to treat your blackheads with these simple home remedies. While there are debates out there on whether using baking soda face masks are the best choice – due to their acidic properties – I've always had good experiences with them. Also, the commercial products you may instead choose to use will likely have similar acidic properties as well chemical ingredients you'd rather avoid. If you are looking for a more natural approach, then any of the six baking soda face masks above can leave you with glowing, clear skin that is free from blackheads. Alternatively, there are some other great blackhead removing products out there that do not use chemicals, either!