Many skin toning products look appealing because of their total packaging, especially when the bottles have stylish designs. Some are reasonably affordable, while others are ridiculously pricey. The truth is that they all promise the same beauty benefits, so which one is really the best facial toner among them all?
It sure is hard to tell, especially when you know little about this skincare product. As such, our goal is to save you from falling for the wrong product. We've searched the market and got our top three choices, and then reviewed them to single out the one that really makes a difference.
Best Facial Toner Comparison Chart
[KLAIRS] Supple Preparation Facial Toner, toner, moisturizer, without paraben and alcohol, 180ml, 6.08oz
DAILY Facial SUPER Toner for All Skin Types, Contains Glycolic Acid, Vitamin C, Witch Hazel and Organic Anti Aging Ingredients for Sensitive Skin, Combination, Acne, and Even Oily Skin
Pure Rose Water Facial Toner by Poppy Austin – Vegan, Cruelty-Free, Organic, Hand Made & Responsibly Sourced Skin Toner – Finest, Triple Purified Moroccan Rosewater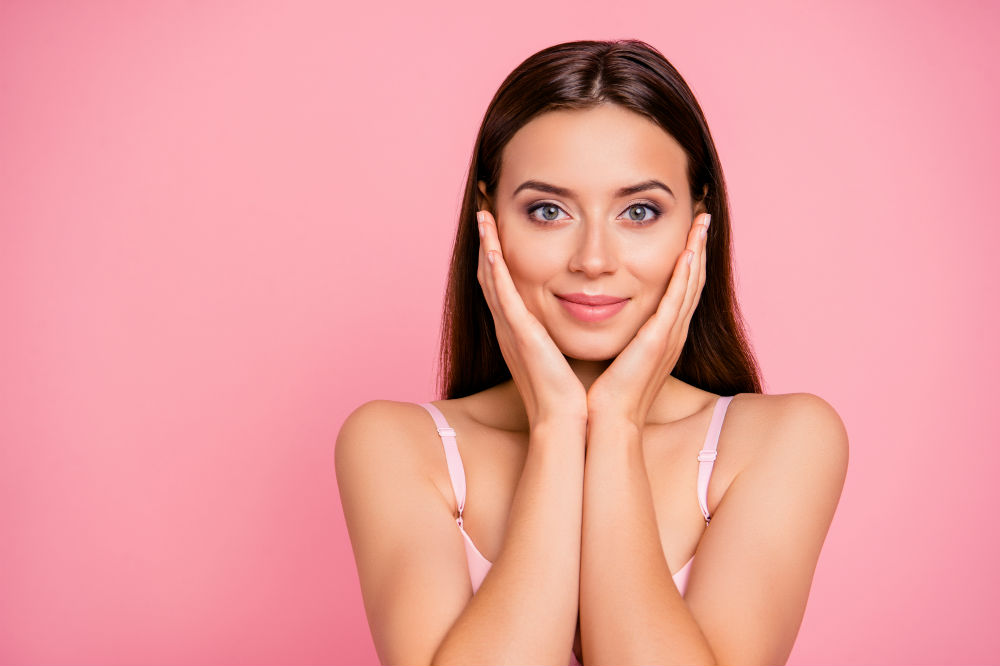 Best Facial Toner: Our Top Three Picks
When choosing the right toner, no matter what your skin type is, it always needs to be mild and gentle while still delivering good results on your specific skin type. You'll find many of these in beauty stores and that's what makes it tricky. To make it easy for you, here are three products that get the job done.
1. klairs Supple Preparation Facial Toner
klairs is known for producing vegan and eco-friendly skincare products. They've got everything you need from cleansing, moisturizing to soothing and calming your skin. Their products are mild yet powerful even on sensitive skin.
One of klairs' top-selling products is their Supple Preparation Facial Toner. Here's why.
Features
This product contains phyto-oligo to hydrate and deeply moisturize the skin. It is also packed with wheat amino acids to help reduce skin inflammation. All ingredients are formulated to make it work along with your moisturizers and serums.
The various plant extracts and soothing ingredients make it gentle on all skin types—even on the most sensitive skin. This also has high moisture retention to make your skin bright and glowing. What's more exciting is that it's now upgraded from 150 ml to 180ml for longer use.
Pros:
Paraben- and alcohol-free
Gentle and truly hydrating
Suitable for all skin types
Fragrance-free
Fast absorbing
Suitable for acne prone skin
Smells gentle
Doesn't peel off and dry out the skin
Non-sticky finish
Con:
Click here for more info on klairs Supple Preparation Facial Toner
2. TruSkin Naturals Daily Super Toner
If you're looking for products that are made with high-quality ingredients and concentrated formulas, TruSkin Naturals has it. They've got face serums, eye gels, cleansers, and a whole lot more!
What's more amazing is that their products are designed to help heal, restore, and repair damaged skin. Hence, we made sure we checked out what their Daily Super Toner has to offer.
Features
For a refreshing and nourishing feeling, this toner is formulated with organic ingredients only. It has active plant extracts, vitamin C, aloe vera, amino acids, and MSM.
The Deep Ocean Organic Mineral Complex included is responsible for nurturing the skin, while MSM drives active ingredients to ready the skin for serums and moisturizers. It also has witch hazel, which is known to aid in combating aging without harming your skin.
For easy application, this product is packed in a spray bottle, which also saves you from spending extra for cotton pads. In case the product is not suitable on your skin, the company offers a full refund without asking requiring you to send back the product.
Pros:
Hydrating and gentle
Perfect for dry skin
Aromatic
Natural and organic
Minimize pores and fine lines
Cons:
Some users claimed it's not suitable for sensitive skin
Pricey for a small bottle
Click here for more info on TruSkin Naturals Daily Super Toner
3. Poppy Austin Rose Water Hydrating Toner
Poppy Austin is a cosmetic company that's committed to creating premium products for the hair and skin. Their skincare line aims to help keep your skin healthy, young, fresh, and alive.
The company's philosophy is plain and simple, and that is to fight the signs of aging using only the finest, lightest, and most ethically sourced beautifiers produced in precise accordance with Poppy's Code. One of Poppy Austin's organic products is their Rose Water Hydrating Toner that offers many beauty benefits.
Features
This is a skincare product that you should never neglect if you want to have a healthy, natural, and glowing skin. The product contains hand-made Moroccan rose water that is 100% pure distilled and rich in natural antioxidants, as well as vitamins A and C.
It contains a natural anti-inflammatory ingredient to help reduce irritation and redness on the skin. It also deeply hydrates your skin, creating a youthful glow. Additionally, the refreshing water, along with the stimulating rose flower aroma, gives you a feeling of awakening.
This product can be used right after your daily cleanser and aids in restoring the pH balance of your skin. It also absorbs excess oil without causing dryness, so even if you have a skin condition like eczema, rosacea, or psoriasis, this product is gentle enough that can be used in morning and night. That also means it's suitable for all skin types.
What's more surprising is that you can mix this product with cleanser or shampoo. In any case that this product fails to meet your expectation, you can ask for a refund, and they will return your money in full.
Pros:
Vegan, natural, and organic
Tightens pores
Gentle on sensitive skin
Helps clear acne
Deeply cleans and hydrates
Suitable toner for men and women
Soft and smooth on the skin
Smells good
Money-back guarantee
Cons:
Not in spray cap packaging
A high price point for a small bottle
The bottle tends to leak
Click here for more info on Poppy Austin Rose Water Hydrating Toner
Verdict
All three products contain mild and gentle ingredients to make it suitable for all skin types. We can say that they are all quality facial toner because of numerous beauty benefits they provide. Therefore, using any of them will surely improve your skin's appearance, but it will still depend on how your skin is going to react to the product.
That being said, if you still can't decide, although the most expensive among the three products, Poppy Austin Rose Water Hydrating Toner has the mildest, organic, and natural ingredients that are unlikely to cause damage to your skin—even on people with a skin condition.
The water-like consistency of this product makes it easy to apply and be absorbed by the skin quickly. Surprisingly, this works for men too! What more can you ask for in this toner?
Meanwhile, the other two toners are mild and organically made too. They're a little bit cheaper than Poppy Austin's, but they surely offer the same benefits.
Nonetheless, if you really want to make sure you're not wasting your money in these products, go through the ingredients list again. You'll know if it's the best facial toner for you or if it'll work on your particular skin type.